My Afternoon Drama The Electrical Venus is on the six-strong shortlist for Best Audio Drama at the 2016 BBC Audio Drama Awards.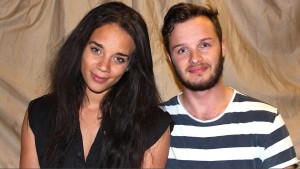 Produced by Emma Harding for the BBC, and starring Hannah John-Kamen and Arthur Hughes, the drama set in the world of the 18th Century travelling circuses aired on Radio 4 in October 2014.
The finalists will be announced on January 5 and the eventual winner announced at a ceremony on January 31.
This news comes off the back of more nominations for The Big Lie. Added to the book's Carnegie nod, it is also shortlisted for the Peters Book of the Year and the Shropshire Teenage Book of the Year.
Thrilled!