BUY | Hive | Waterstones | WHSmith | Amazon.co.uk | Amazon.com |

WINNER OF THE 2015 SIDEWISE AWARD FOR ALTERNATE HISTORY (US)

HONORARY MENTION 2017 FOREWORD INDIES (US)

2017 BANK STREET BOOK OF THE YEAR (US)


NOMINATED FOR THE 2016 CILIP CARNEGIE MEDAL (UK)

SHORTLISTED FOR THE PETERS BOOK OF THE YEAR 2016 (UK)

SHORTLISTED FOR THE SHROPSHIRE TEENAGE BOOK OF THE YEAR (UK)

SHORTLISTED FOR THE HOUNSLOW TEEN READ 2017 (UK)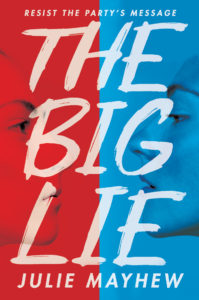 US reviews…
"Terrifying and eerily timely" ~ School Library Journal
"It's a doozy of a concept…  An outstanding feature is Mayhew's refusal to offer easy answers and pigeonhole characters; she respects the reader's ability to handle ambiguity. Mayhew's careful research and richly detailed plot create a frighteningly real world, and her thoughtful afterword explicitly spells out questions about our right and responsibility to create change through revolution" ~ Booklist
"Readers who know their World War II history and enjoy extremely unreliable narrators will find great satisfaction in puzzling out the truth behind the horrors Jess leaves unspoken" ~ Kirkus Reviews
"Mayhew manages two feats, both crucial: she creates a believable modern-day Nazi society built on rules, silence, and surveillance, and a compelling depiction of a girl caught between what she has always been taught and what she is coming to suspect is true. As Jessika discovers, the truth is both dangerous and liberating" ~ Publishers Weekly
"Mayhew's grasp of German culture and the potential outcome of losing to Nazi forces gives The Big Lie a refreshing urgency. Frightening in its realness, The Big Lie is a standout: a warning, a call to action, and a terrific novel" ~ Foreword Reviews

ALL THE UK PRAISE…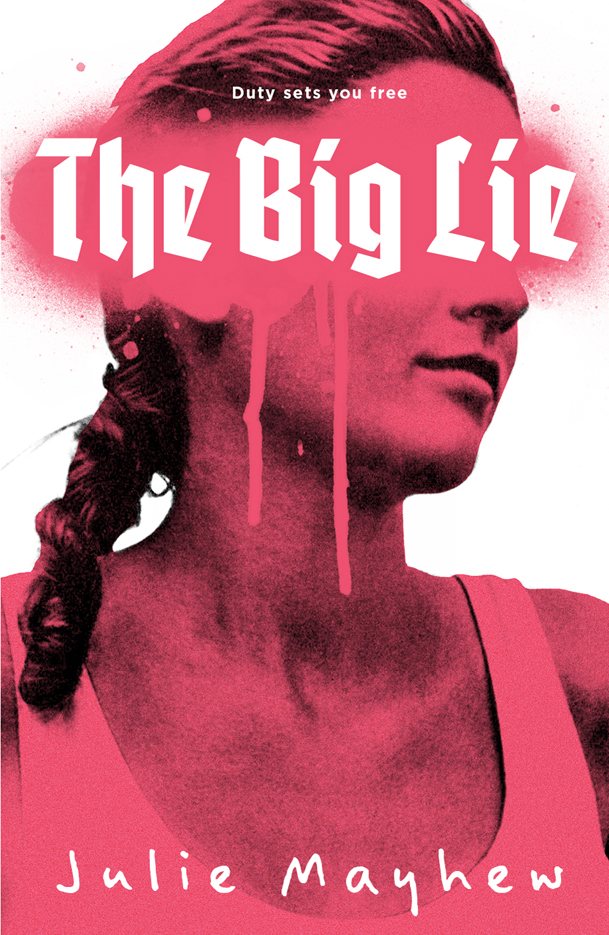 "The Big Lie deftly takes on the big guns of dystopia, including sexism, feminism, sexuality, loyalty, propaganda, freedom and protest. Make sure you get a copy on your bookshelf, stat" ~ Stylist
"A scorching commentary for today as well as a powerful evocation of what might have been" ~ Imogen Russell Williams for The Guardian
"Quietly devastating" ~ Lucy Mangan
"Magnificent" ~ The Independent
"It's set to be one of the most talked-about YA books of the year… …a deeply chilling and unsettling book, exploring loyalty and rebellion, friendship and sexuality" ~ The Bookseller
"A genius idea, executed flawlessly" ~ Red Magazine
"Julie Mayhew has produced a book of such style, subtlety and timeless relevance that it can, even in its infancy, be described as a modern classic" ~ We Love This Book
"The Big Lie is a compelling and mysterious tale of protest, obedience and identity and a novel to make you think" ~ Telegraph
"Groundbreaking and truly remarkable… … poised to be one of the most controversial, celebrated YA books of the decade. " ~ Teen Reviewer, The Guardian
"Julie Mayhew's star is on the rise following her widely praised debut Red Ink, and this book promises to pack an equal punch" ~ Scottish Book Trust
"Brave, beautiful and devastating. I finished it and haven't stopped thinking about it" ~ Rae Earl
"More than just another 'what if the Nazis won the war?' novel (though it's a brilliantly realised example of the genre), this unputdownable book is also a powerful and moving exploration of friendship, family, sexuality and what it really means to be 'good" ~ Anna Carey, The Irish Times
"Chilling, beautifully written and stays with you long, long after you've turned the final page" ~ Sarra Manning
"A pungent whiff of evil rises from these pages like body odour. But it's also a disturbingly familiar world… Brilliant and compulsively readable" ~ Armadillo Magazine
"From the outset the reader is captivated by the direct first-person telling of the story, making it almost impossible to stop reading" ~ Inis Magazine
"This is brilliant!" ~ Hayley Long, author of What's Up With Jody Barton?
"The Big Lie is not only morally provocative – it is also a beautifully written and very tightly-plotted thriller, suffused with suspense and some stunning (and upsetting!) twists" ~ The Reading Zone
"A real cracker of a story, which I predict will be on prize lists" ~ Lucy Coats for Publishing Talk
As seen on BBC Newsnight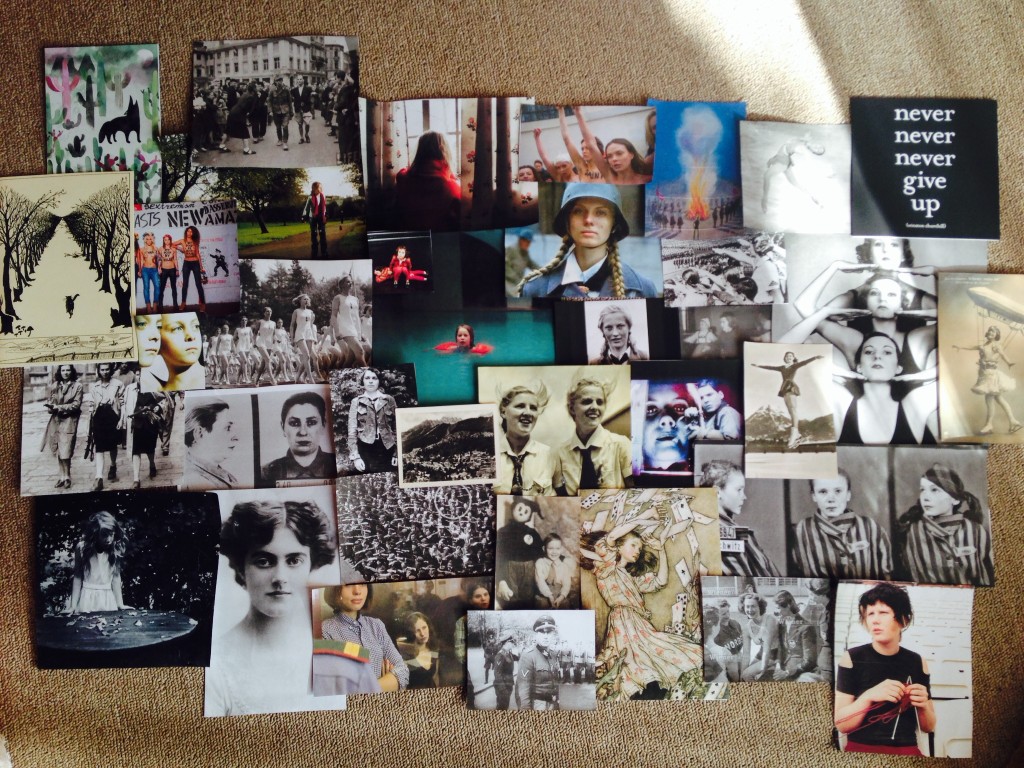 Research images – For more background history, themes and ideas see The Big Lie Tumblr 
"I am a good girl. It is my most defining feature. And that's the truth."
What if the Nazis had won WWII? What if one girl could win it back?
Buckinghamshire 2014. Jessika Keller is one of the Third Reich's shining lights. She is an exemplary member of the Bund Deutscher Mädel, a future figure skating champion and the apple of her father's eye. But when her neighbour and lifelong friend Clementine challenges the regime, Jessika begins to understand the frightening reality of the society in which she lives.
The Big Lie is an alt-history thriller which asks readers to examine their own attitudes to feminism, sexuality and revolution.
World Rights: Hot Key Books (USA – Candlewick)
Publication: 27 August 2015 (UK), 14 November 2017 (UK)
---
The book was launched with a protest party at Here Cafe, sponsored by Shoot Me Studios and Waterstones.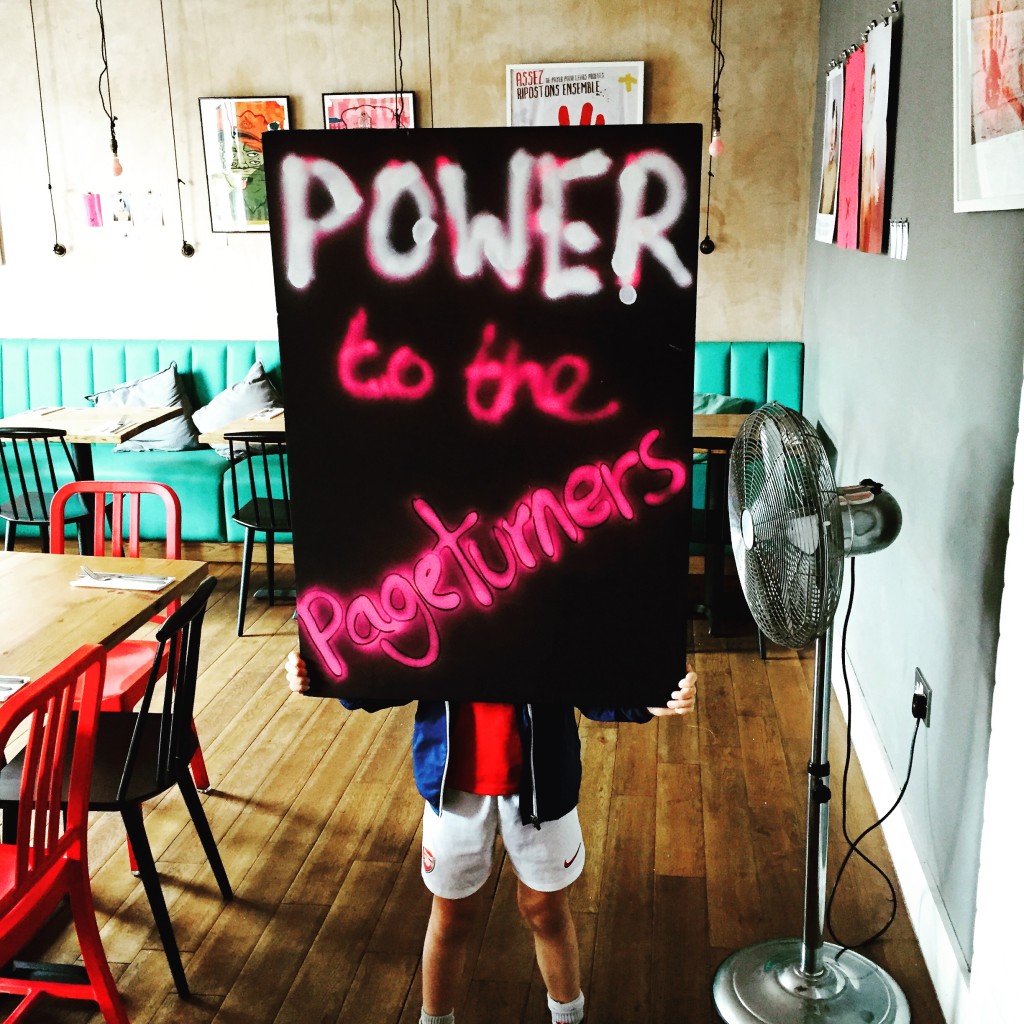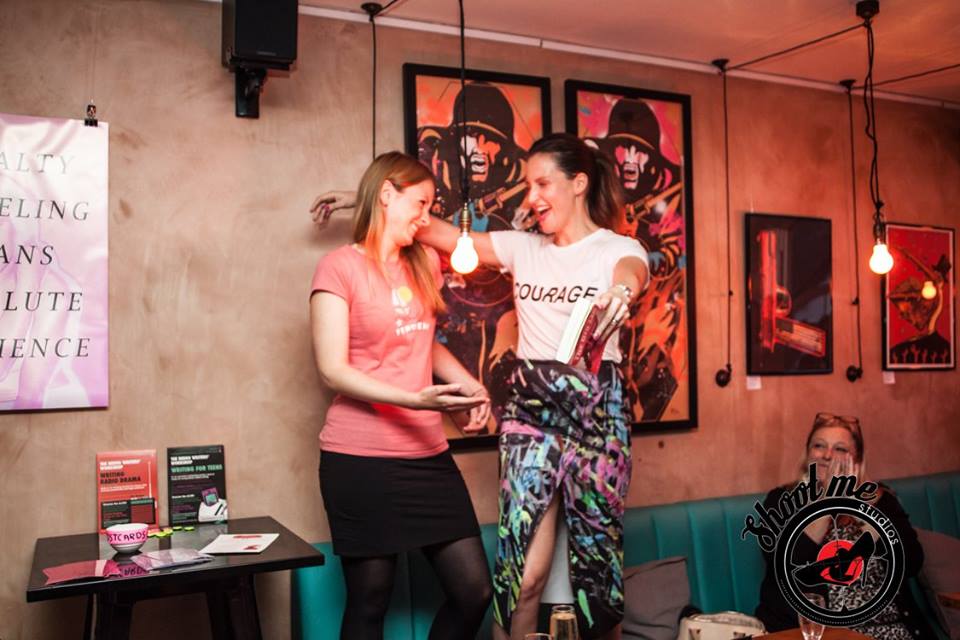 Menu image: THE BIG LIE. Copyright © 2015 by Julie Mayhew. Reproduced by permission of the publisher, Candlewick Press, Somerville, MA.