*** An award-nominated radio play starring Hannah John-Kamen (Ready Player One, Ant Man and the Wasp, Killjoys) and now a major novel for adults and teens ***
As a book…
BUY | Hive | Waterstones | WHSmith | Amazon.co.uk
* Nominated for the 2019 CILIP Carnegie Medal *   *Shortlisted for UCLan's inaugural 2019 STEAM prize *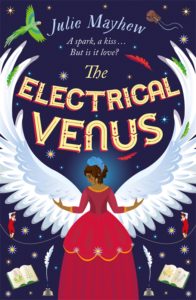 EDITOR'S CHOICE – "This is an electrifying read and one for the adventurous reader, reminiscent as it is of the writing of both Leon Garfield and Angela Carter." ~ Books For Keeps
"The novel shifts effortlessly between a highly stylised omniscient narrator and the distinctive dialects of its two central characters, all three pitch-perfect in their depiction of a world on the cusp of enlightenment. As with Mayhew's previous novels, this is a welcome reminder that the terms "literary fiction" and "young adult" are not mutually exclusive: a sophisticated text offering up both intellectual and emotional pleasures. A must-read." ~ The Irish Times
"Fantastically evocative… Mayhew also does fine work of weaving disability, race and gender into the discussion. The Electrical Venus may be set in Georgian England, but its subtext is very contemporary and timelessly important." ~ Starburst
As a radio play…
Nominated for Best Original Audio Drama (Single Play) BBC Audio Drama Awards 2016 
Broadcast – Friday 3rd October 2014, and Mon 5th Sept 2016 @ 2.15pm, BBC Radio 4
'The story was sweet and simple; the wit, language and atmosphere flipped it up into a higher space, twirling like a trapeze artist through sparkling air. And the mental pictures! Just amazing… Also interesting was the decision to cast actors with the same characteristics as the people they were playing: a mixed-race actor playing the mixed-race Mim, a one-armed actor playing the one-armed Alex, and so on. I like the idea of all that effort, that authenticity, for something we don't see. We sense it instead.' 
~ Miranda Sawyer, The Observer (The New Review)
'Julie Mayhew's brilliant Afternoon Drama: The Electrical Venus is a vivid evocation of a travelling fair in 1749 – complete with human oddities, animal cruelty and "electrickery"'
~ Paul Donovan, The Sunday Times (Culture)
* Metro newspaper's Podcast Of The Day *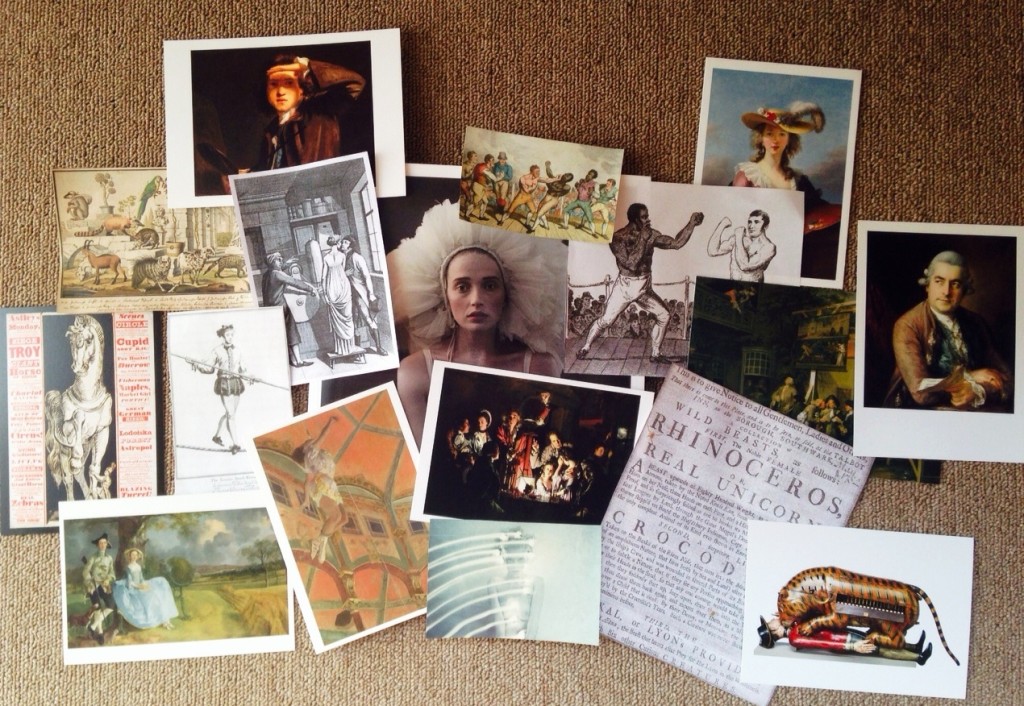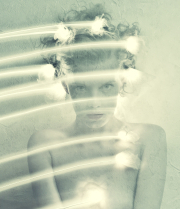 And what will it feel like? This love? 
As sure as a punch to the jaw?
Like the sting of alcohol on broken skin?
Will it be as certain as the teeth of a goose?
If so,
How peculiar!
That we should all be so desirous of it.
The pain.
Roll up, roll up, come and discover what love feels like… Mim is the star of Grainger's travelling fayre. Pay your money, kiss her lips and get the shock of your life.
Set in the vibrant world of an 18th Century circus and in the midst of the Age of Enlightenment, The Electrical Venus is a story about the 'electrickery' of the era's charismatic showmen and the electric shock of true love.
Cast:
Mim – A girl, daughter of a highborn lady and a South Americas slave (Hannah John-Kamen)
Grainger – Her master and showman (Michael Bertenshaw)
Alex – The one-armed boxing boy (Arthur Hughes)
Old Joe – The no-legged boxing man (David Cann)
Lizzy – Grainger's wife and cooker of slop (Jane Slavin)
Fox – Natural Philosopher, Inventor, Businessman (Mark Edel-Hunt)
Abel – A dwarf (Peter Burroughs)
Various audience members, partygoers, hecklers, animals and drunks.
And…
George the Parrot – who speaks four languages
Produced/Directed by Emma Harding