I'm thrilled to announce that A Shoebox Of Snow has been nominated for a BBC Audio Drama Award.
The play is up against two other productions in the Best Audio Drama category.
Jonathan Cash's The First Domino, and Lost Property – The Year My Mother Went Missing by Katie Hims are the other contenders.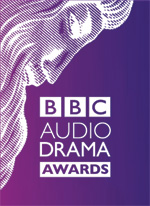 You can find a list of the other categories and nominees here.
David Tennant will be handing out the awards at a ceremony at Radio Theatre, Broadcasting House on January 29th.
And I'll be there, in a new frock, with Shoebox producer Justine Potter and sound designer Eloise Whitmore. Keep everything crossed for us…