I'm pleased to announce that my debut novel Red Ink has found a brilliant home with a brand spanking new imprint.
The marvellous Louise Lamont at AP Watt sold World Rights in Red Ink to Hot Key Books. It will be published as a YA/Crossover title in Spring 2013.
Hot Key is a new division of Bonnier Publishing, headed up by Sarah Odedina, former publishing director of Bloomsbury's children's list (which included the Harry Potter series).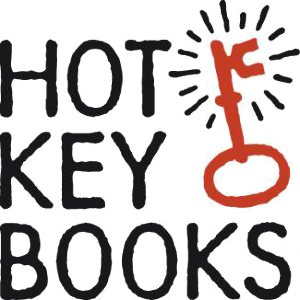 My editor is teen publishing supremo Emily Thomas, who has joined Hot Key from Hachette.
It's exciting to be joining such an experienced team operating in a fresh, new setting.
Check out the Hot Key blog for more about their authors – and for their most excellent A-Team video.
Red Ink tells the story of 15 year old Melon Fouraki whose eccentric Cretan mother is knocked over by a London bus. It's a black comedy about family myth, superstition and the weight of history.
And I CANNOT WAIT for it to be an actual hold-it-in-your-hands book.