Arts Council England have awarded me a National Lottery Project Grant to write a book centred on British silent movie actress Mabel Poulton.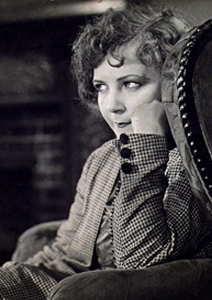 Mabel was the star of the most popular film of 1928, The Constant Nymph, starring opposite Ivor Novello. But after that huge success, her career dwindled.
The introduction of film sound exposed Mabel's East End accent and she fell out of favour. Though, that isn't the full story…
I stumbled across Mabel while developing my ACE-supported project for Eastern Angles, Buried Women, and she became a character in that play.
Deepening my research into her life and career, via the BFI Library, Kevin Brownlow's personal film archives and Mabel's surviving family, I found that many of her experiences resonanted with my own, growing up in Peterborough and working in the entertainment industries.
Mabel's story is startling and unique, yet speaks to the issues still challenging women today regarding class and upbringing, confidence and self-esteem, and sexual discrimination and abuse.
The Truth About Mabel will be a celebration of the triumphs and trials of a brilliant actress, but also an examination of how everything and nothing changes in a hundred years, as well as a personal exploration of what it means to tell the truth.
I can't wait to give Mabel her voice, at last.