Read my creepy tale Kayleigh written especially for Halloween FOR FREE on the Ether Books app.
Kayleigh is a dark, psychological tale about a girl who is obsessed with her partner's ex-girlfriend.
All you need to do is head over to www.etherbooks.com, download the free app onto your iPhone or iPad and you'll find my story there.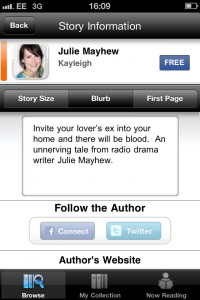 Enjoy. Bwu-ha-ha-ha.