Red Ink has made it onto the shortlist for the Branford Boase Award 2014.
The panel of judges, chaired by The Guardian's Children's Books Editor, Julia Eccleshare, said of the book:
'A sophisticated piece of writing, the author has a sharp, witty style'
'The characters are well portrayed and convincing, we feel Melon growing through the book'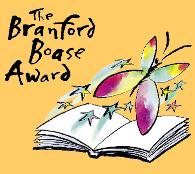 The Branford Boase Award is given annually to an outstanding first novel for young people from a first-time writer. At the same time, it marks the important contribution of the editor in identifying and nurturing new talent.
The full shortlist can be found here. A winner will be announced on July 10th in London.
You can also read a blog by me on the LBA Books website about the Branford Boase, Jane Austen and becoming a woman…