"brilliantly funny"
Jane Thynne, The Independent
"especially good on the exquisite awfulness of office life"
Elisabeth Mahoney, The Guardian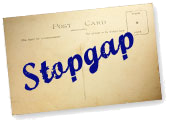 Produced by Jeremy Mortimer for BBC Radio 4
TX: 2.15pm, September 8th 2010 & 2.15pm, May 10th 2012 & 2.15pm November 23rd 2013
Maxine isn't really an office temp, she's a war reporter in waiting. Ian isn't really doing the photocopying, he's preparing to wow the crowds at a New York jazz club.  And Emma isn't really, well, Emma. Don't judge a person on first appearances.
Let Stopgap take you on an emotional mystery tour through the "funny little head" of that person who sits opposite you in the office.
Cast: Liz White, Claire Harry and Iain Batchelor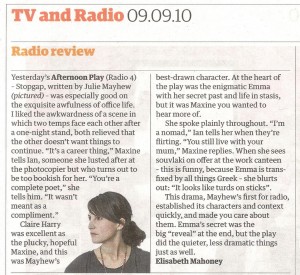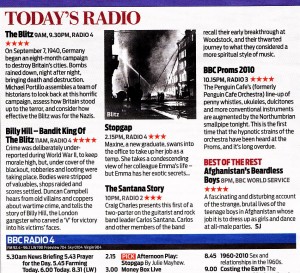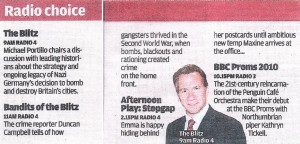 Stopgap was recorded predominantly on location in the offices, canteen and surrounds of BBC Bush House.