*UPDATE* 1/10/12
Sun-Eyed Girl was voted one of the best plays in Group One of the Off Cut Festival and goes through to the final week.
Also triumphant in Group One was Joseph Wilde's cracking piece The Big Ask.
Book tickets to see the eight winning plays w/c 8th October, here.
---
*UPDATE* 7/9/12
Sun-Eyed Girl will be directed by Gillian Foley and performed by Jennie Barbrook.
You can book to see it here. But make sure you pick the right date!
There are 14 plays in rep each week, so to see my play you need to book for the show on September 25th, 27th or 29th at 7.30pm or September 30th at 3pm.
---
I'm delighted to announce that my short play Sun-Eyed Girl has been chosen for the Off Cut Festival 2012 line-up.
The work of 28 playwrights will be showcased at the Riverside Studios in September and audience members get to vote for their favourite play.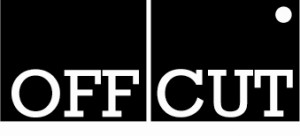 There's a little more information about the piece I've written here.
Director, cast, definite dates and more info when I get it…