My play, Apply Some Pressure, is on at Theatre 503 in Battersea on Monday 25th June. It's part of a night of shorts all responding to Jimmy Osborne's play Meat.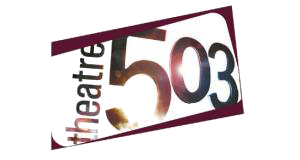 Apply Some Pressure picks up the theme of truth – and gore! – from the 503's main house play to tell the story of St John Ambulance worker Jane and how she saves the life of young gig-goer Emily in an unexpected way.
All the details about the play are here and you can book tickets here.
There will be blood…