Mabel Poulton was a star of the silent screen who couldn't get her voice heard.
But there's another story about Mabel, and another…
An incisive, personal book about the way women try to shape the telling of their own lives.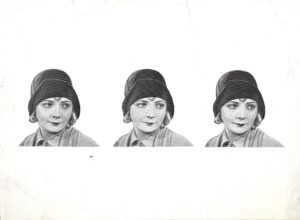 Mabel Poulton was a real-life Lina Lamont from Singin' In The Rain.
Plucked from the typing pool as a teenager to appear on stage, she quickly became one of Britain's leading silent movies actresses, starring opposite Ivor Novello in the 1928 hit The Constant Nymph.
Then the film industry turned on the microphones, and Mabel's unpalatable, working-class voice brought her career to an abrupt halt.
But that's not the whole story. It never is. Let Mabel tell you how it really was. It's time her voice was heard.
With the support of ACE England, Oscar-recognised film historian Kevin Brownlow and Mabel's family, Julie is writing her first literary non-fiction title examining the stories women tell about themselves…
Publisher enquiries: Lousie Lamont, LBA Books