BUY from Hive, Waterstones, WHSmith, Amazon.co.uk, Amazon.com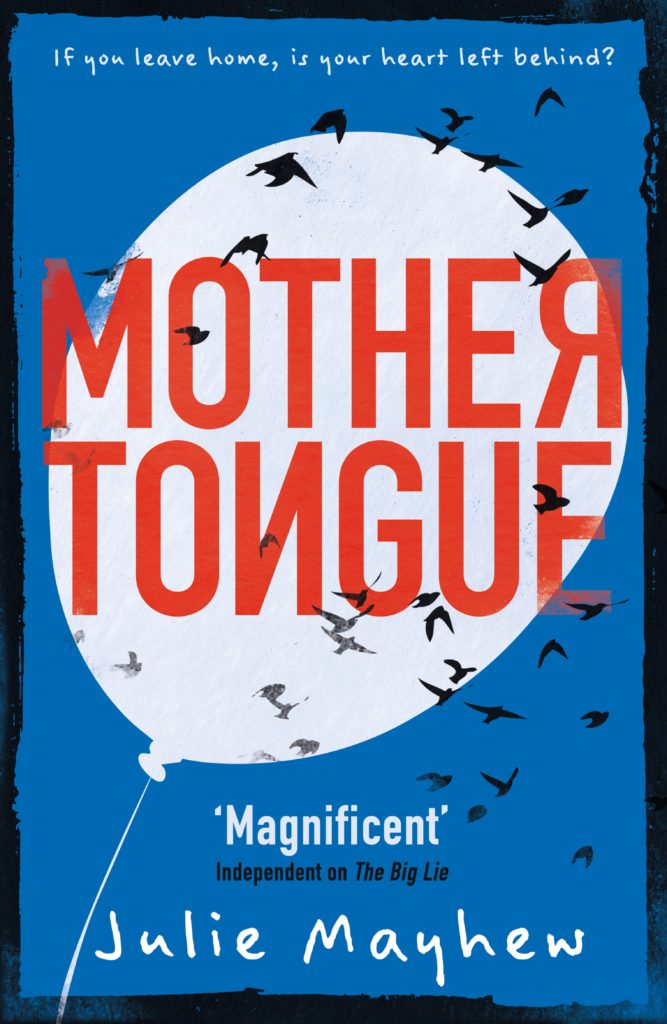 "Chekhov for the terror age" ~ ***** five stars ~ The Daily Telegraph
"Filled with references to Russian literature, culture and folklore, Mother Tongue is an evocative and troubling read, with a thought-provoking afterword" ~ Financial Times
"A book that leaves you thinking about it long after you've finished reading it" ~ New Books
"[A] beautifully written coming of age story… …a sensitive exploration of how trauma affects personal development" ~ Inis Reading Guide 2016
"Wonderfully depicted" ~ ***** five stars ~ Book of the Week ~ Reading Zone
** Nominated for the 2017 CILIP Carnegie Medal ** 
** Nominated for 2018 Ealing Teen Read & Hounslow Teen Read **
All the US Praise…
"Mayhew constructs a vividly detailed Russian world in Darya's stifling countryside town and in her experience of cosmopolitan confusion and solitude in Moscow. Darya's self-honesty and resilience as she learns to survive the unbearable creates a raw, compelling read" ~ A Publisher Weekly Book Of The Week
"Based on a school siege in 2004 in Beslan, Russia, this novel illustrates the power of one person's story to bring empathy to many. Mayhew's novel uses Darya's Russian voice and culture as well as her emerging English skills to heighten her message of the elasticity of time and how we deal with tragedy. Darya carries the weight of her sister Nika's death after the schoolhouse siege, musing in her English workbook on what and how to remember and what and whom to forgive. Mayhew's overall attention to the redemptive power of language, voice, and story make it a strong, compelling novel" ~ A.L.A.N.
"Mayhew is a wonderful storyteller and has done what few foreign authors can do successfully: she has crawled into and inhabited Russian reality. And she has crafted a character in Darya that gleams with hope and grit. A truly moving novel" ~ Russian Life
"Readers may be unaware of the 2004 tragedy at Beslan where Russian separatists captured a school and killed over 300, but they will feel the effects of this story as though it were ripped from today's headlines… A dark and deep story, touching on human trafficking, this will appeal to readers who don't flinch at depictions of dire circumstances" ~ Booklist Online
"…the book writes with perceptive detail of the impact of such a tragedy… …a picture of a world region youth literature largely overlooks and a tragedy that much of the world has been able to forget" ~ Bulletin of the Center for Children's Books
~*~
"I'm going to speak to you in Russian. If I speak in English, I won't know enough words. In the language of home, I know too many…"
When Darya Pavlovna loses her little sister in a terrorist attack she goes on a desperate search for a new life, a new love and a new language in which to describe it all. If only she can get to Moscow, everything will be okay…
Mother Tongue is a powerful, and ultimately uplifting, first person account of a stolen childhood and the place you call 'home'.
Hot Key Books ~ August 2016              Candlewick Press ~ August 2019
The Daily Telegraph, 3 Sept 2016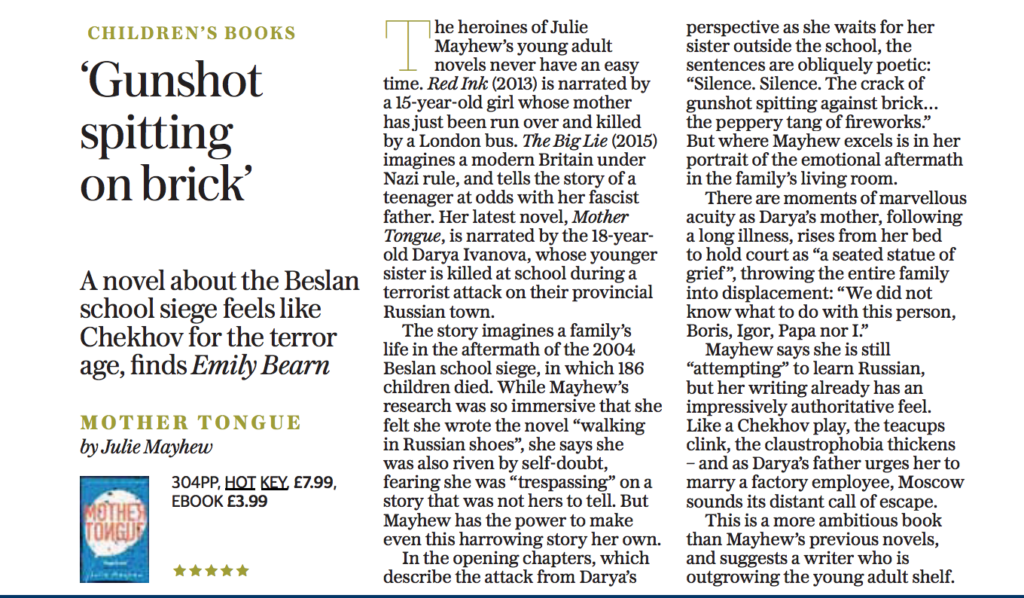 Financial Times, 24 Sept 2016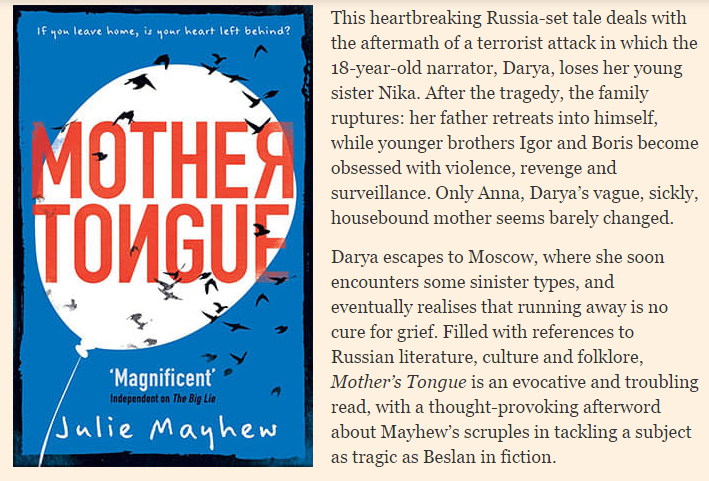 The 'Tales From Russia' launch at Berkhamsted Waterstones that raised £343 for Naked Heart Foundation.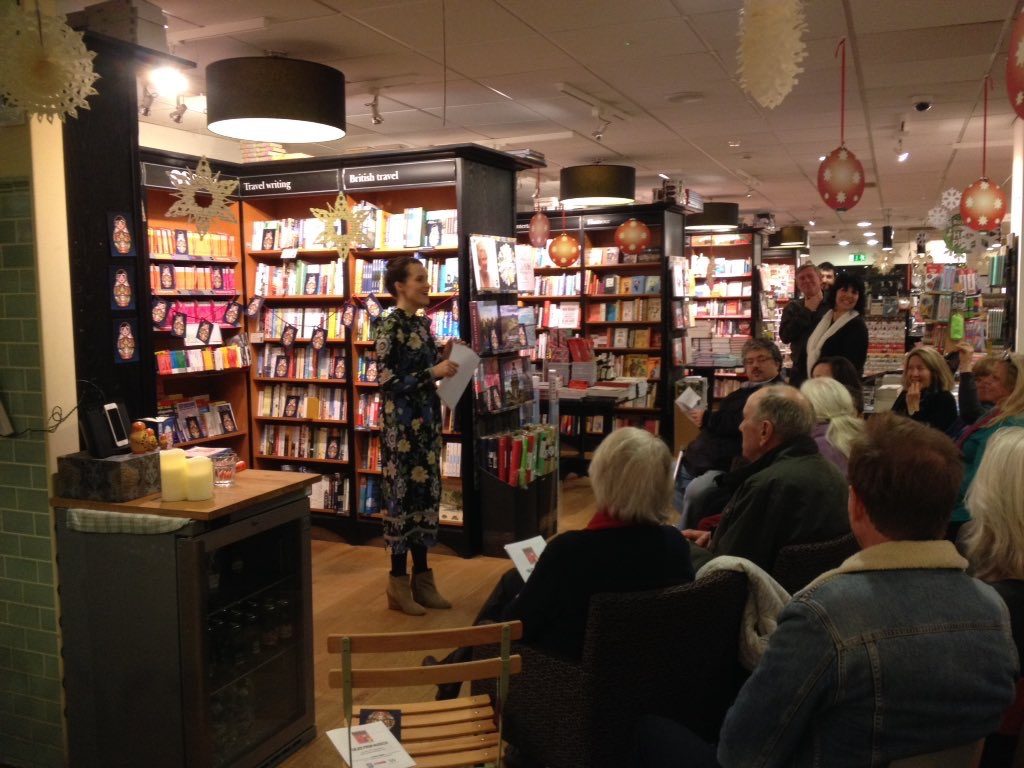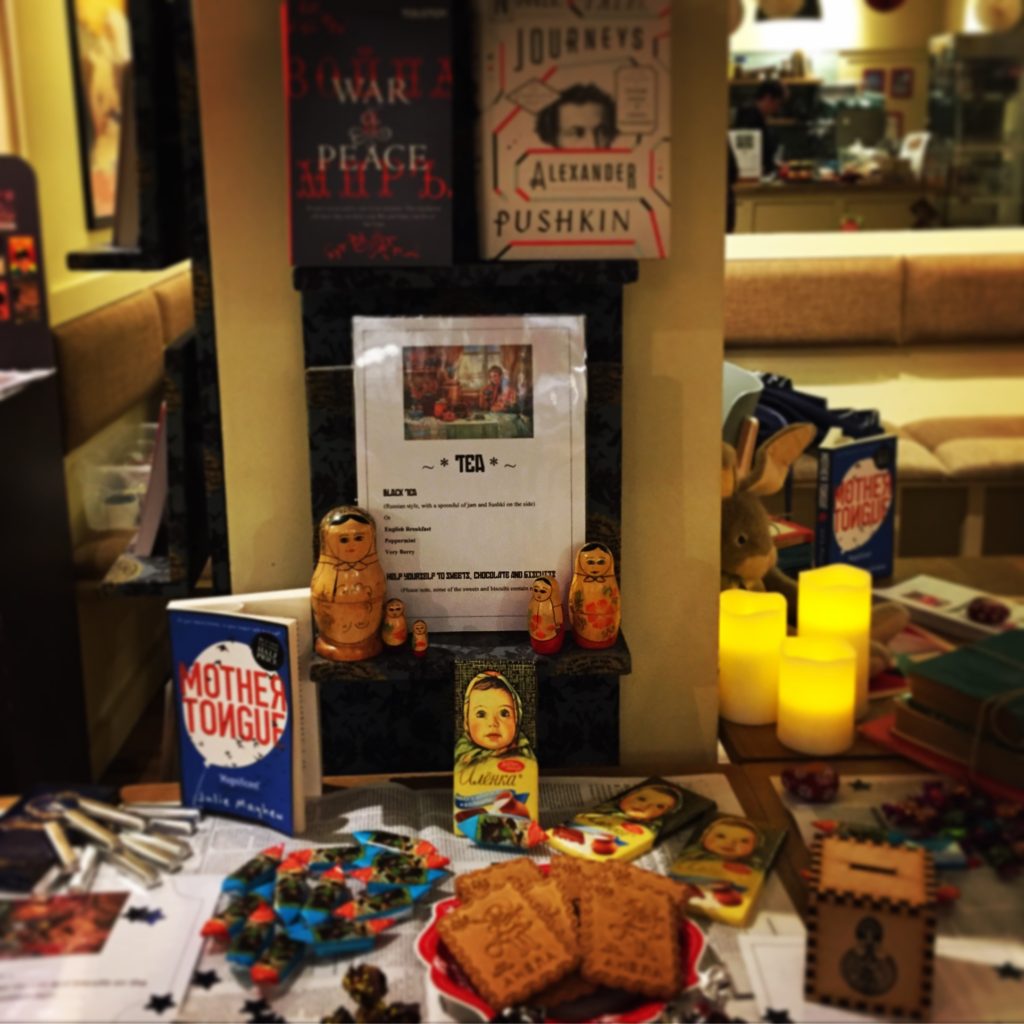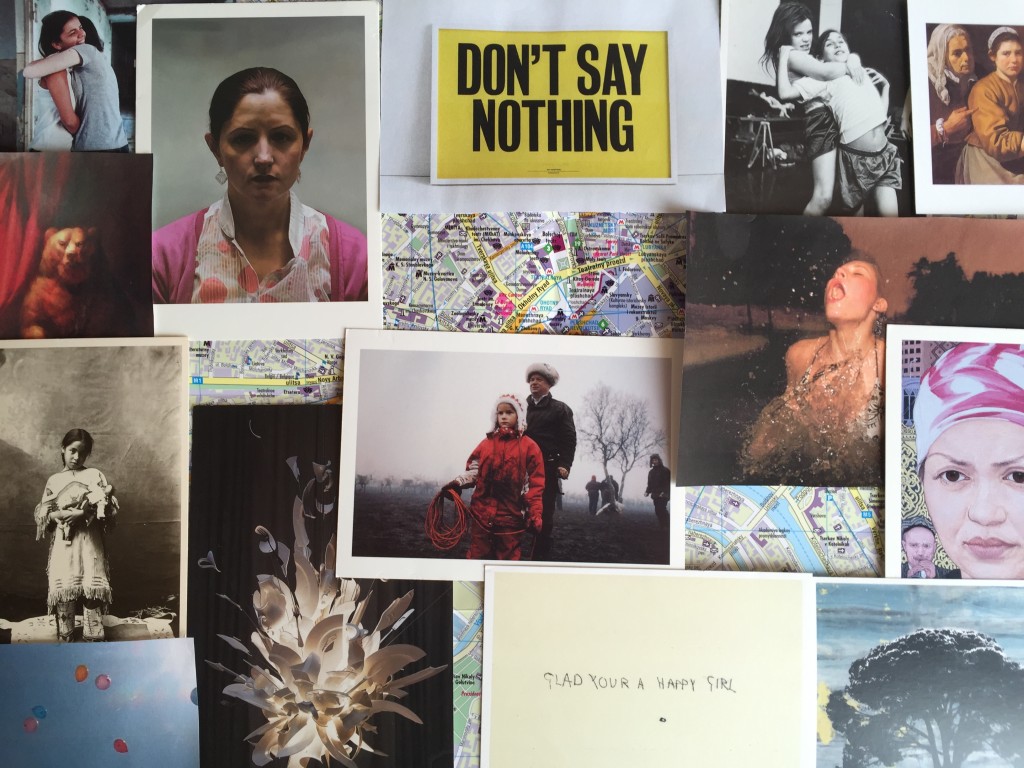 Visual inspiration for the novel…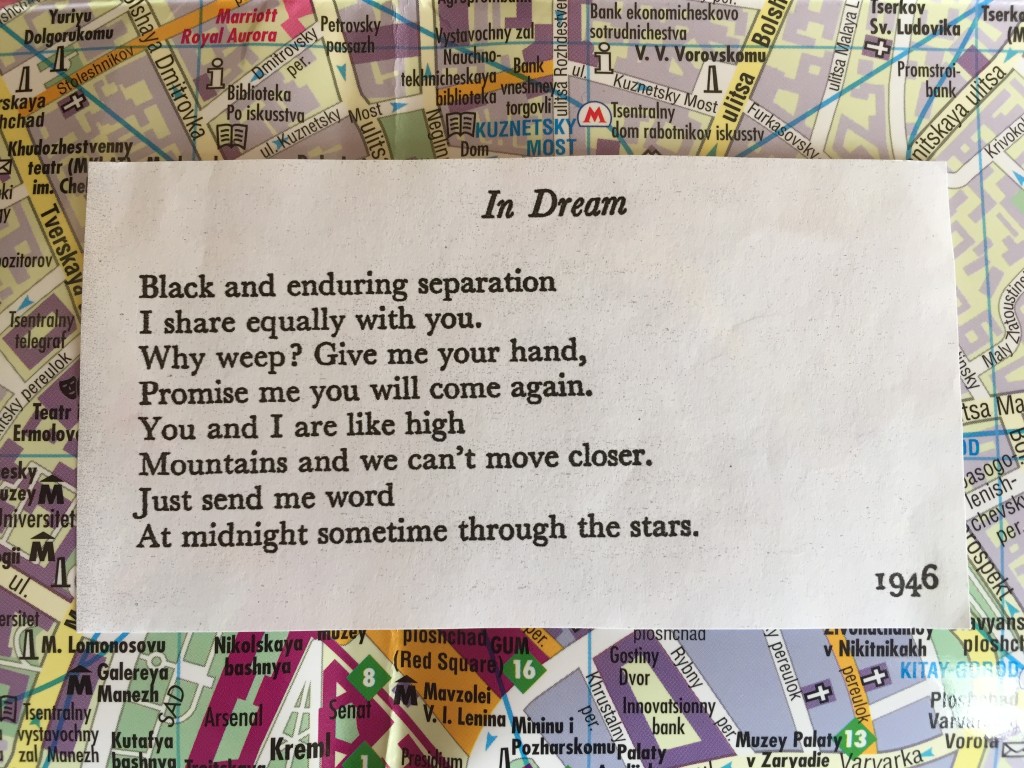 Poem by Anna Akhmatova
Julie was supported by the 2011/12 Arvon/Jerwood Mentoring programme to write Mother Tongue, mentored by Maria McCann.