The Crucible meets The Craft in this brilliantly dark thriller about isolated communities, rumours and suspicion.
Raven Books (Bloomsbury), October 2019       PRE-ORDER (Waterstones)     PRE-ORDER (Amazon)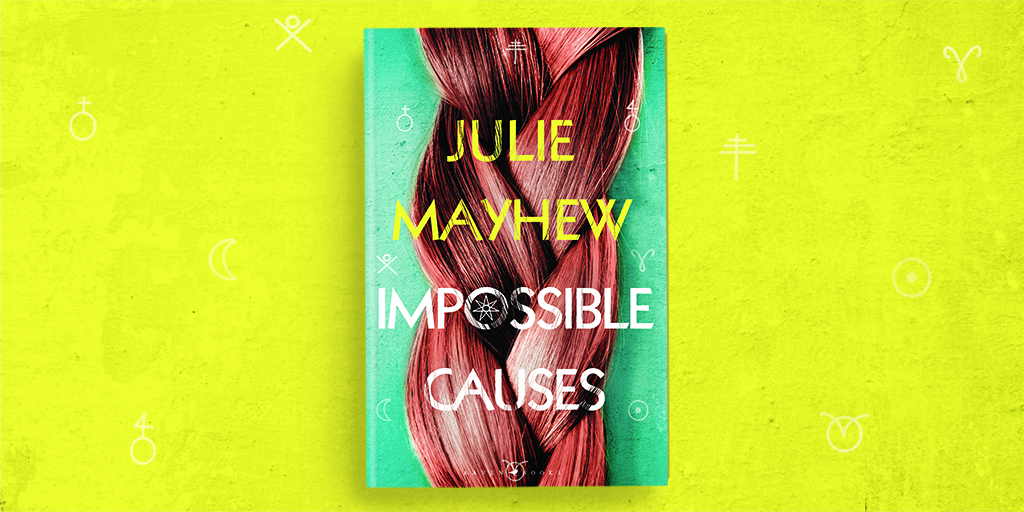 'Impossible Causes is a dream of a book for me and a highlight of our publishing next year – a tense, brilliantly claustrophobic thriller set on a remote island which is cut off not just from the mainland, but from much of modern life. In Julie's sinister and compelling adult debut, Lark becomes a crucible for rumours and suspicion. And ultimately, murder…'
~ Alison Hennessey, Editor, Raven
Three strangers arrive on the tiny island of Lark – a remote and deeply religious island with a history of paganism. One has travelled there to take on a teaching post and become the only male teacher on the island. The other two, a mother and her teenage daughter, are running from something terrible back on the mainland.
As the fog descends and Lark becomes closed off from the outside world, a man's body is found. Rumours spread, tensions rise and the three eldest teenage girls on the island are accused of witchcraft – and of murder.
'I'm fascinated by small, closed communities and the girls that grow up in them. Impossible Causes will, I hope, speak to some very timely, real-world concerns about how young women are treated by society'
~ Julie Mayhew