The Crucible meets The Craft in this brilliantly dark thriller about isolated communities, rumours and suspicion.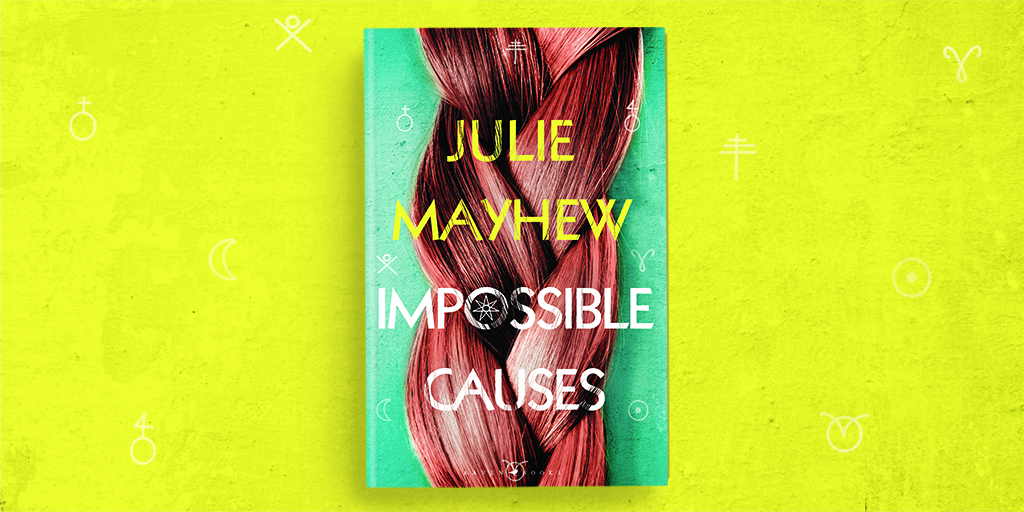 UK – Raven Books (Bloomsbury), October 2019
US – Bloomsbury, November 2019
PRE-ORDER (Waterstones UK)     PRE-ORDER (Amazon UK)     PRE-ORDER (Amazon US)
~ * ~

NetGalley Book of the Month for October 2019 (left), alongside titles by Nicci French, Jojo Moyes and Zadie Smith.
"From the beginning we know there's been a murder but Mayhew is careful about revealing who and why and instead we are slowly sucked into a claustrophobic tale of outsiders versus insiders, religious fervour versus age-old paganism and, ultimately, women and men. A tightly told and powerful story of sins, lies and secrets long held" ~ Sarah Hughes, iNews 'Best Crime Books for 2019'
"Dense and claustrophobic, this well-written novel reprises the old themes of men whose need to control women is so frenzied that they cannot see any female as an independent human being… The final scene is chilling" ~ Natasha Cooper, Literary Review
"A beautiful piece of writing… hypnotically convincing, eerie and disturbing. Mayhew's is a voice I long to hear more of" ~ Alex Marwood, author of The Wicked Girls
"This highly imaginative novel and its meticulously created community of characters was an addictive read with twists and turns and a wonderful sense of place. Beautifully written, beguiling and compelling" ~ Lisa Ballantyne, author of The Guilty One
"Both poignant and thrilling." **** Four stars – Amber Connolly, Crime Monthly
"Engaging characters, well-crafted suspense, and a tone of growing, claustrophobic dread add up to an effective thriller" ~ Kirkus Reviews (US)
"Mayhew delivers some memorably creepy moments" ~ Publishers Weekly (US)
"Effectively probes the teenage psyche while offering a compelling look at the perils of an insular society" ~ Booklist Online (US)
~ * ~
Acquisition Announcement in The Bookseller
'Impossible Causes is a dream of a book for me and a highlight of our publishing next year – a tense, brilliantly claustrophobic thriller set on a remote island which is cut off not just from the mainland, but from much of modern life. In Julie's sinister and compelling adult debut, Lark becomes a crucible for rumours and suspicion. And ultimately, murder…'
~ Alison Hennessey, Editor, Raven
Three strangers arrive on the tiny island of Lark – a remote and deeply religious island with a history of paganism. One has travelled there to take on a teaching post and become the only male teacher on the island. The other two, a mother and her teenage daughter, are running from something terrible back on the mainland.
As the fog descends and Lark becomes closed off from the outside world, a man's body is found. Rumours spread, tensions rise and the three eldest teenage girls on the island are accused of witchcraft – and of murder.
'I'm fascinated by small, closed communities and the girls that grow up in them. Impossible Causes will, I hope, speak to some very timely, real-world concerns about how young women are treated by society'
~ Julie Mayhew