"A show with plenty of charm… …the themes brought out in Julie Mayhew's adaptation… gently reposition the original's cheerful didacticism as an examination of a time of change, both for people and for their communities" **** 4 stars ~ The Stage 
"Utterly charming and compelling" ~ Evening Telegraph
"You won't want to miss this nostalgic theatrical trip back in time" **** 4 stars ~ ESP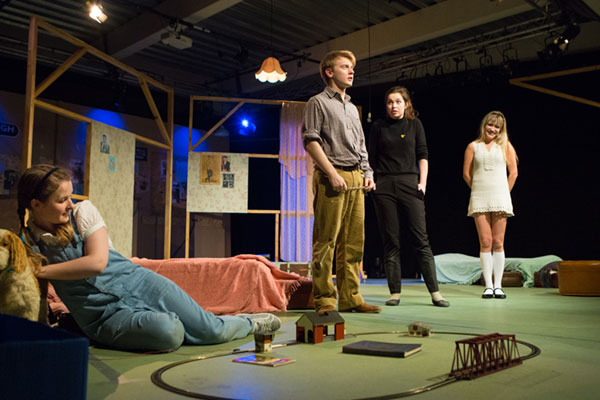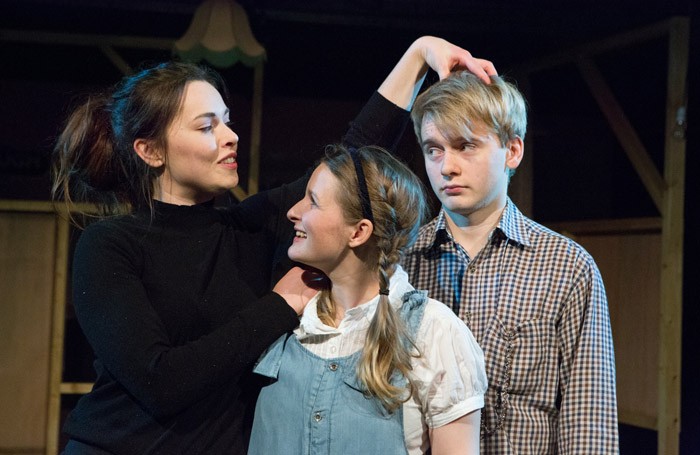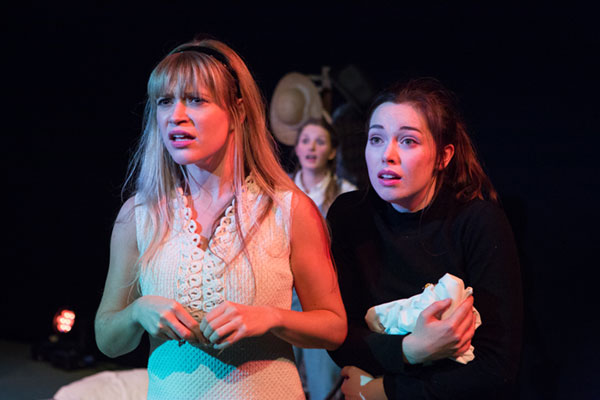 Performance photos by Mike Kwasniak

E Nesbit's classic tale comes of age in this free stage adaptation for Eastern Angles, transporting the action to 1960s Peterborough in the last days of steam.
Performing Oct 26th – Nov 5th 2016 – The Undercroft, Peterborough
Siblings Bobbie, Phyllis and Peter had to leave London and "play at being poor for a bit" when their father was arrested. Now, back in the capital, the family reunited, the children turn storytellers, just like their writer mother, and recount their lives as 'Railway Children', living in the New England railway worker 'Barracks', absorbed into the lives of the characters at the now-gone Peterborough East station and its neighbouring goods depot.
Set in the wake of Dr Beeching's scything report, in the run-up to Harold Wilson's 'White Heat' speech and in the midst of Cold War fears, The Fletton Railway Children explores loss of innocence, nostalgia and a sense of belonging in an era of great change and new, uncertain beginnings.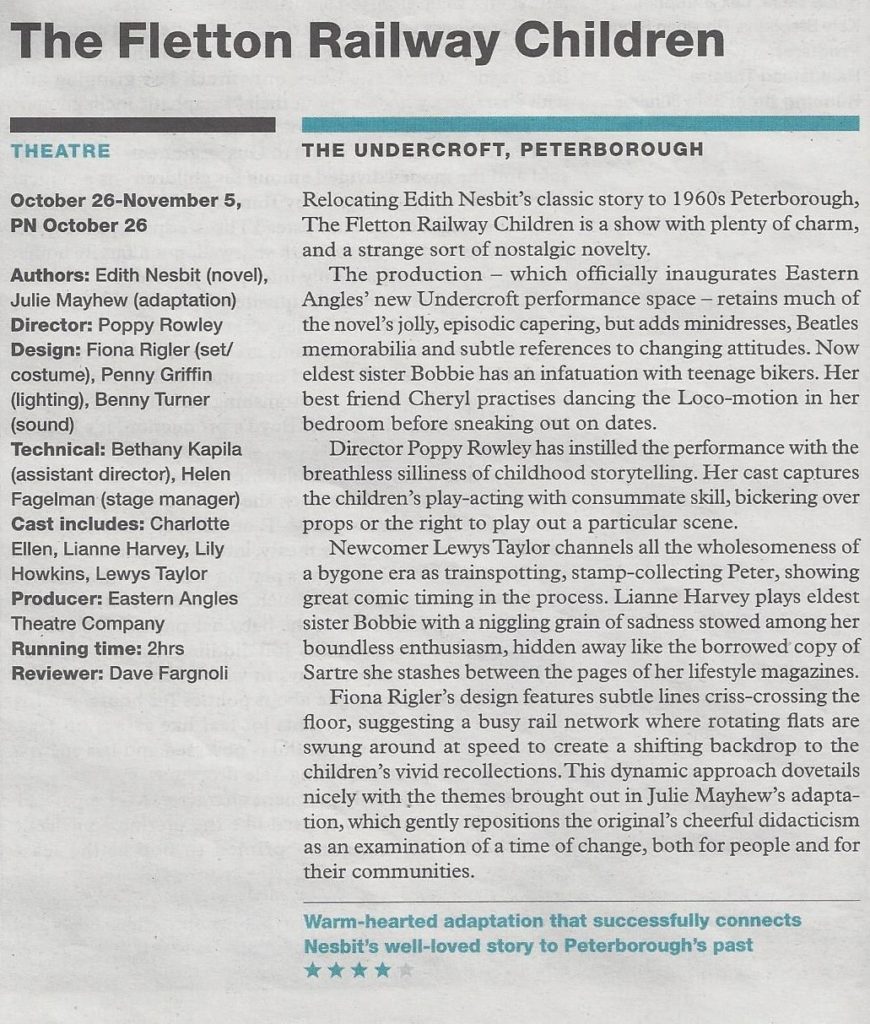 Review from The Stage, Nov 3 2016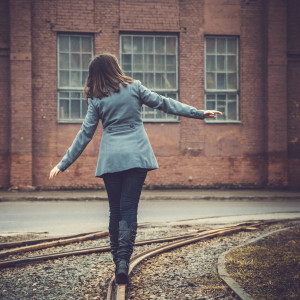 ~ Peterborough's Railway History ~
The arrival of the railways catapulted Peterborough from rural obscurity to busy, vibrant transport hub. Its first station, Peterborough East, opened on the line from Norwich to Rugby in 1845, followed by Peterborough North in 1850 on the new line to London. The city's population was around 3,500 in 1800, but by 1900, 35,000 people lived in the city, with one in four working for the railways. New tracks brought with them new homes, schools, churches, pubs and shops – many of which remain. Yet Peterborough is still the quiet hero of the railway revolution. It's a place you pass through on the train, but never stop…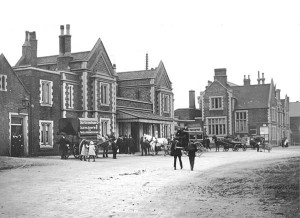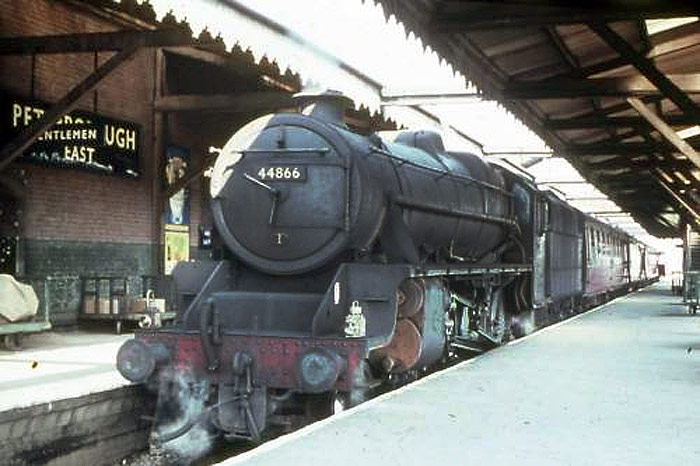 ~ Julie Mayhew, the Railway Child ~
Julie's grandfather started working for the railways aged 13 as a horse boy, becoming foreman of the Goods Depot at the now lost Peterborough East Station in the 1950s. His son, Julie's father, grew up an avid trainspotter, standing out at Hicks Lane to view the best of the locomotives heading through the city. He also worked for the railways for much of his career at British Rail in Peterborough and London. Julie, unsurprisingly, grew up steeped in the railways, visiting preserved steam centres across the country and working as a fairy on the Santa Special at Peterborough's Nene Valley Railway.