A teenage girl uses the tropes of Hamlet to teach the domineering adults in her life a thing or two about free will.
Shot on location in Peterborough with a locally recruited shadow crew and young supporting cast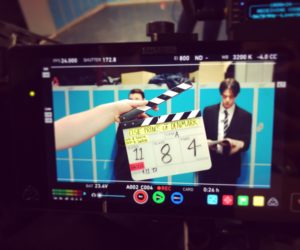 Starring: Lily Dodsworth-Evans, Gwithian Jones, Xander Classey, Damian Lynch, Clive Hayward
and Sally Phillips.
More behind-the-scenes info and pictures
A Tailormade Production
Director: Brek Taylor, DOP: Katie Swain
Executive Producer: Jayne Trotman, Producer: Caroline Milsom, Assistant Producer: Claudia Priddy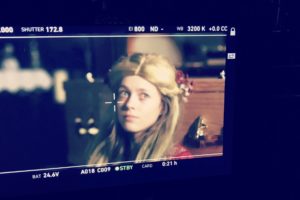 Elsie's dad wants her to take over the family funeral business.
Elsie's careers officer thinks she should go into retail banking.
Elsie's drama teacher, meanwhile, absolutely refuses to cast her as Hamlet.
Elsie may not know what she wants to be when she grows up, but that doesn't mean anyone else gets to decide.
Turning to the prince of indecision for inspiration, Elsie embarks on a quest to make herself heard.
A short comedy drama about young ambition and the freedom to choose.