Alongside Re:Create founder Rose Scarborough and producer Liz Penny, and in collaboration with Waterstone's, Julie is co-founder of The Berko Speakeasy – a thrice-yearly night of stylish short story cabaret in Berkhamsted, Hertfordshire. 
Tickets: www.berkospeakeasy.co.uk | Mailing List: [email protected] | Facebook: /Berkospeakeasy | Twitter: @berkospeakeasy | Find The Berko Speakeasy on Shortstops
The 'Fabulous Speakeasy Actors' include: Will Rycroft, Adrian Scarborough, Judy Flynn, Jane Slavin, Joseph Millson, Geoffrey Palmer, John Lynn, Elizabeth Bower, Melissa Berry, Jaz Deol, Adam Loxley, Claire Winsper, Esme Scarborough, Alex Chard, Ursula Campbell, Anna-Marie Wayne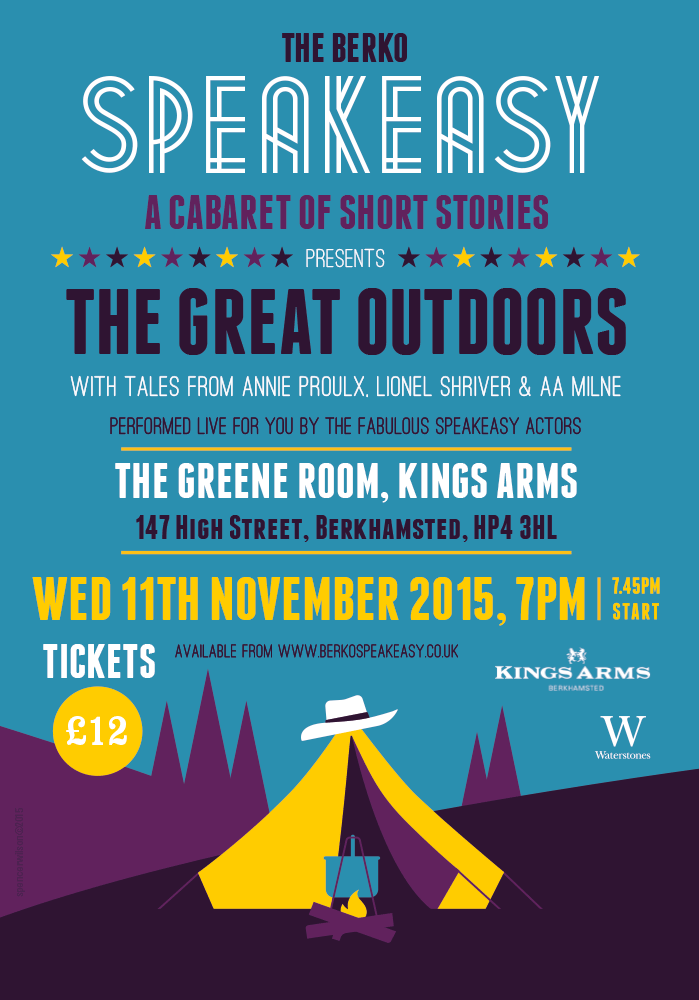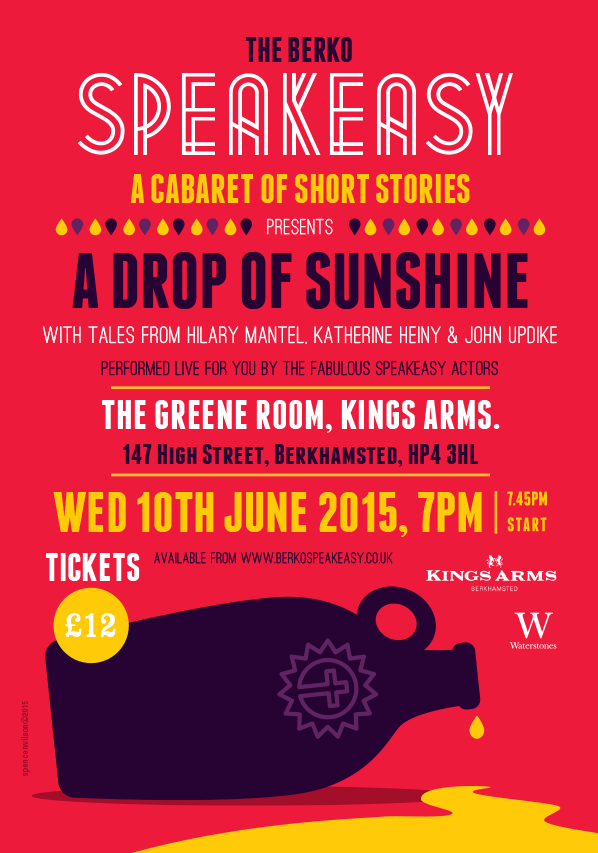 Previous Events include…
The November 2015 event – The Great Outdoors – As the leaves fell, we camped, canoed and collected lillies with stories from Annie Proulx, Jane Gardam, Daniel Woodrell, Ben Hatch, Lionel Shriver and AA Milne.
Cast: Melissa Berry, Elizabeth Bower, Julie Mayhew, Geoffrey Palmer and Will Rycroft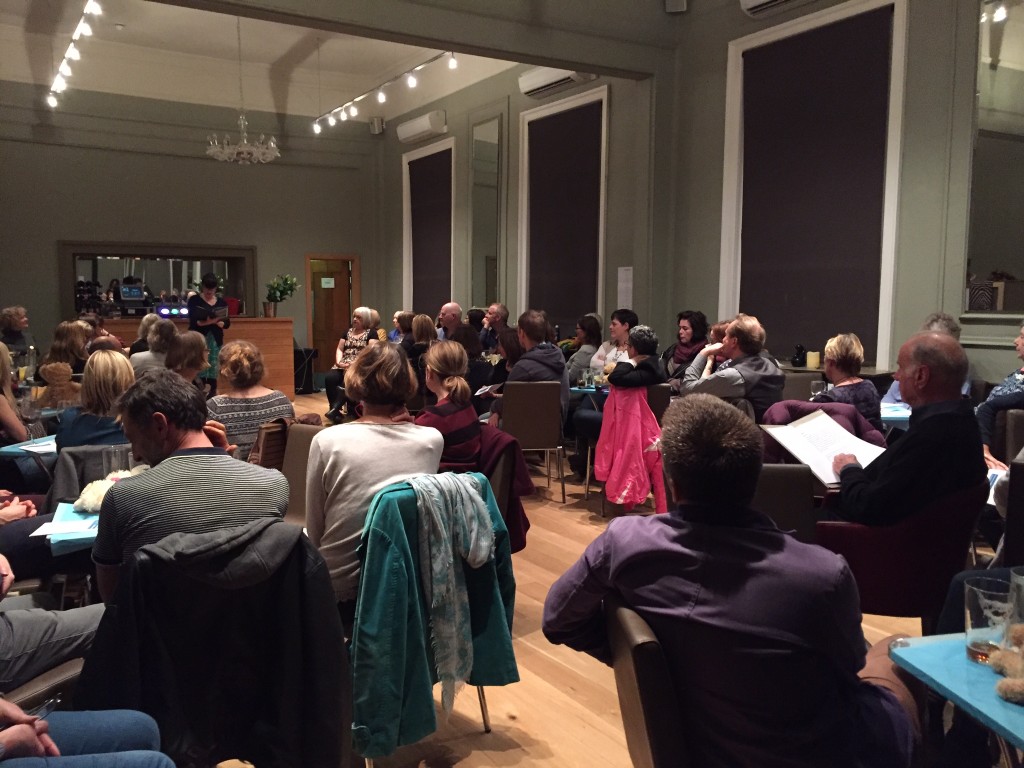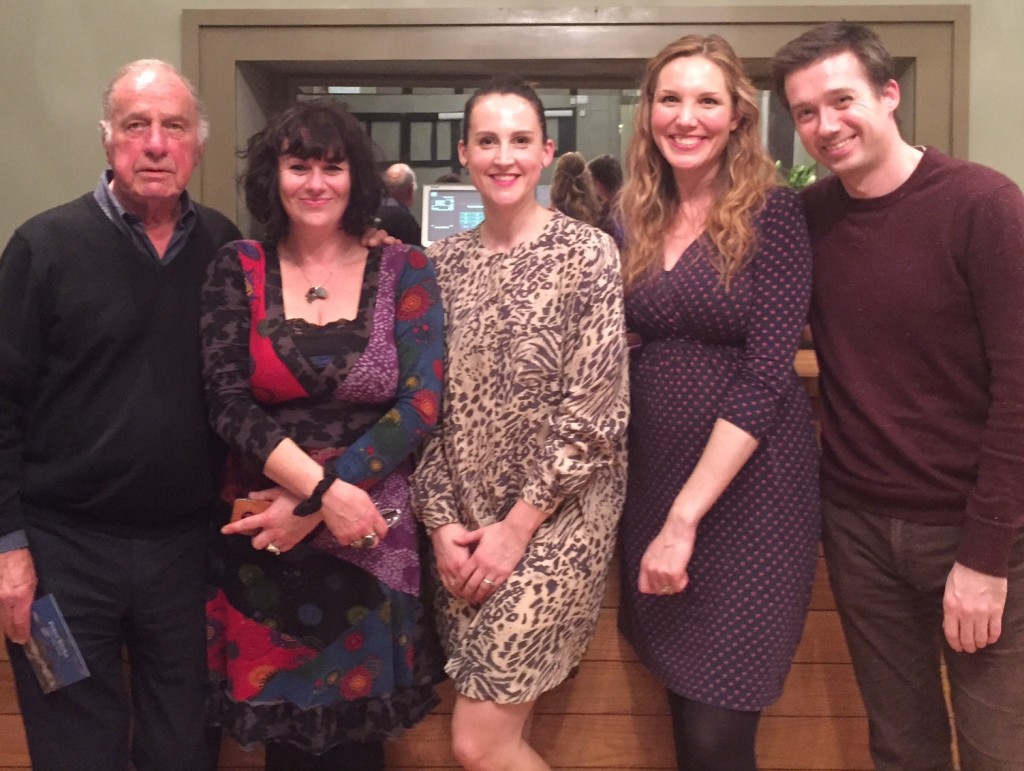 The June 2015 event – A Drop Of Sunshine – Stories of full of summer warmth both literal and metaphorical from Kate Chopin, John Updike, Hilary Mantel, Julie Taylor, Alphonse Daudet and Katherine Heiny.
Cast: Alex Chard, Julie Mayhew, Adrian Scarborough and Claire Winsper
The February 2015 event – Neighbourhood Watch! – An evening of curtain-twitching and tongue-wagging with tales from Hilary Mantel, David Nicholls, Andy Stanton, Anneleise Mackintosh, Carys Bray and Marina Keegan.
Cast: Esme Scarborough, Elizabeth Bower, Julie Mayhew, Melissa Berry and Will Rycroft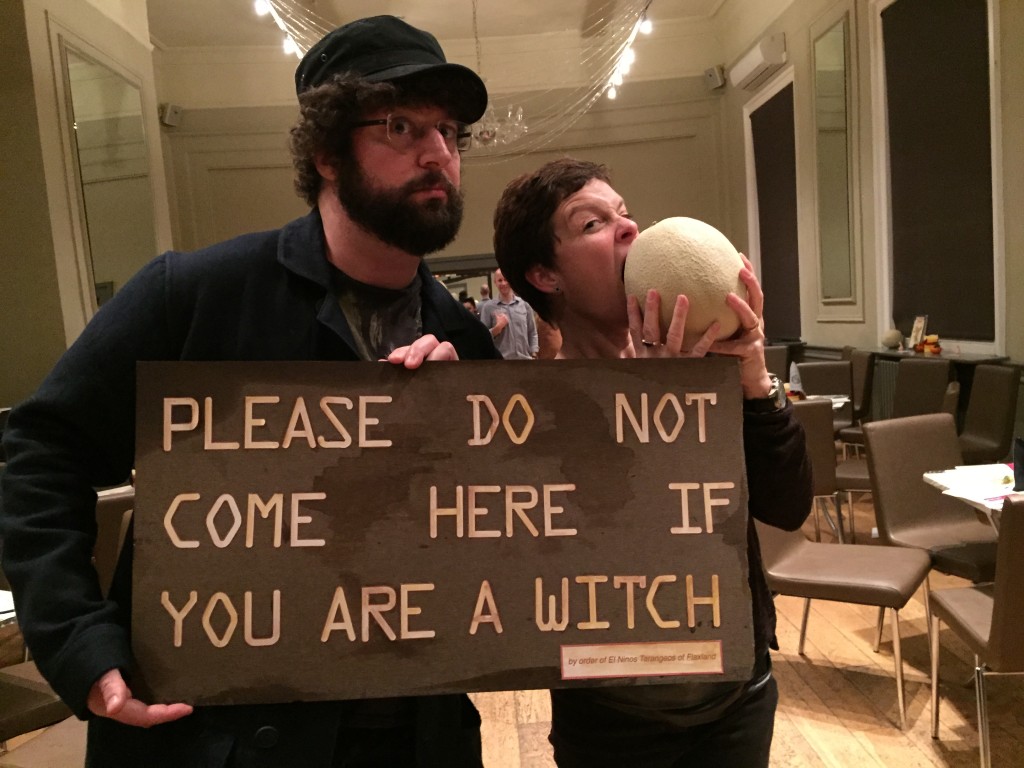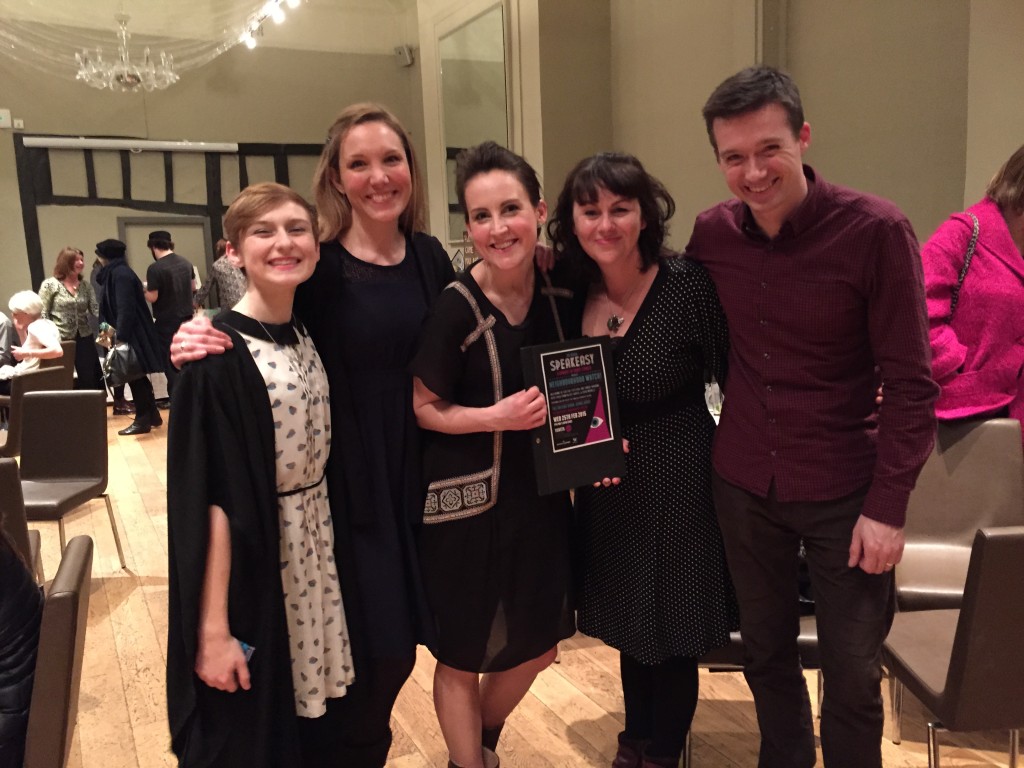 On Wednesday 30th July, the Speakeasy remembered WWI
With stories, dispatches, letters, poems and songs from the Great War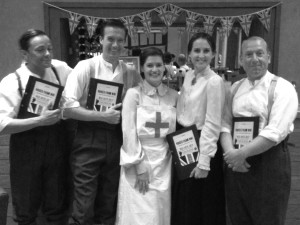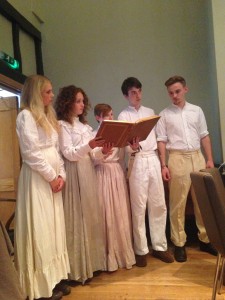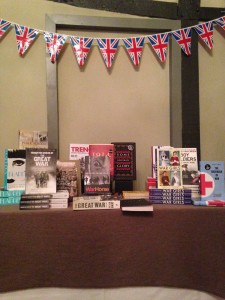 Previous events…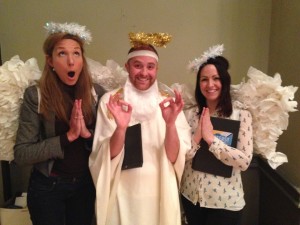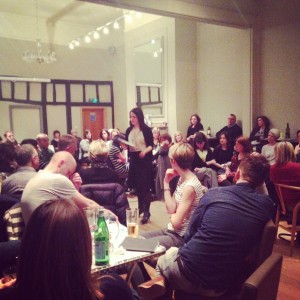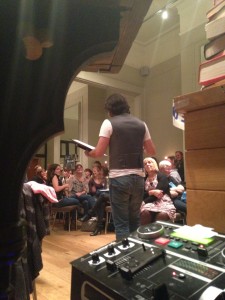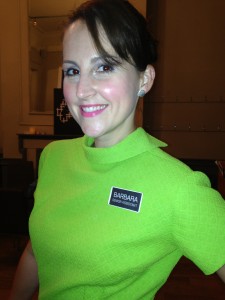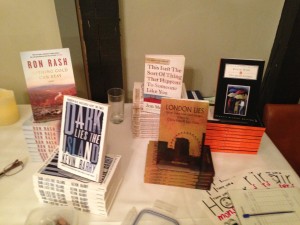 The inaugural Speakeasy in November 2012 launched Overheard, the latest collection from Salt Publishing. Stories by HANIF KUREISHI, ADELE PARKS, Doctor Who writer ROBERT SHEARMAN and others.
The March 2013 event featured tales from Sunday Times EFG Bank Short Story Award shortlister TOBY LITT, US filmmaker MIRANDA JULY, Granta writer RAJESH PARAMESWARAN, VS Pritchett award winner CARYS DAVIES, upcoming name-to-watch MIKE SCOTT THOMSON and classic French writer GUY DE MAUPASSANT.
The September 2013 event showcased the crowned prince of short story writing KEVIN BARRY. There was a double bill from JON MCGREGOR's latest collection, a twisted tale of suspicious suitcases from name-to-watch ROSALIND STOPPS, something rich and strange from US writer RON RASH and an exclusive reading of one of ROALD DAHL's dark and witty stories for adults.
The Jan 2014 event was headlined by Nobel Prize Winner ALICE MUNRO, and also included BBC Short Story Award shortlister LIONEL SHRIVER, Saturday Night Live funny guy SIMON RICH, Sunday Times EFG Shortlister ADAM MAREK and the mysterious HELEN HARRIS.
The May 2014 event, titled 'Ducks, Hats and Velcro Cats!', included stories from Speakeasy favourite CARYS DAVIES, king of the unsuspected twist JON PINNOCK, the lyrical AJ ASHWORTH, US sensation DAVE EGGERS, Folio Prize Winner GEORGE SAUNDERS and the daddy of all short story writing RAYMOND CARVER.
Full gallery of first event here (photos: Adam Hollier)