Supported by Arts Council England and Eastern Angles theatre company, Julie is researching and writing a new play bringing to the surface the stories of East Anglia's 'buried women.' 
Growing up in Peterborough, Julie heard very few stories of inspiring women from local history. So when she stumbled across a photograph of Peterborough-born Florence A Kilpatrick, a prolific sketch-writer, novelist and playwright from the eary 1900s, a writer that no one seems to remember at all, she decided there was some digging to do.
Julie is now on a quest to unearth, connect and sing loud about more of Peterborough's hidden women…
There's Catherine of Aragon, buried at Peterborough Cathedral, who was so much more than a rejected wife of a capricious king.
There's St Kyneburgha, a pioneering princess from the 7th century who helped shape the beliefs of our country.
And then there's Florence, who proves that great writers can come from a much-maligned city that you pass on your way up the A1.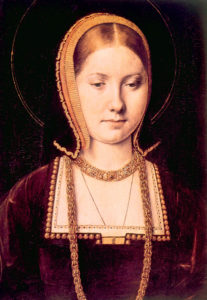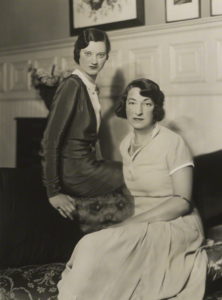 Photos: Catherine Of Aragon (Shutterstock), Florence (on the right, by Bassano, vintage print, December 1932), roof carving from St Kyneburgha church, Castor (John Salmon [CC BY-SA 2.0], via Wikimedia Commons)