"Everyone falls. You can't do it without falling."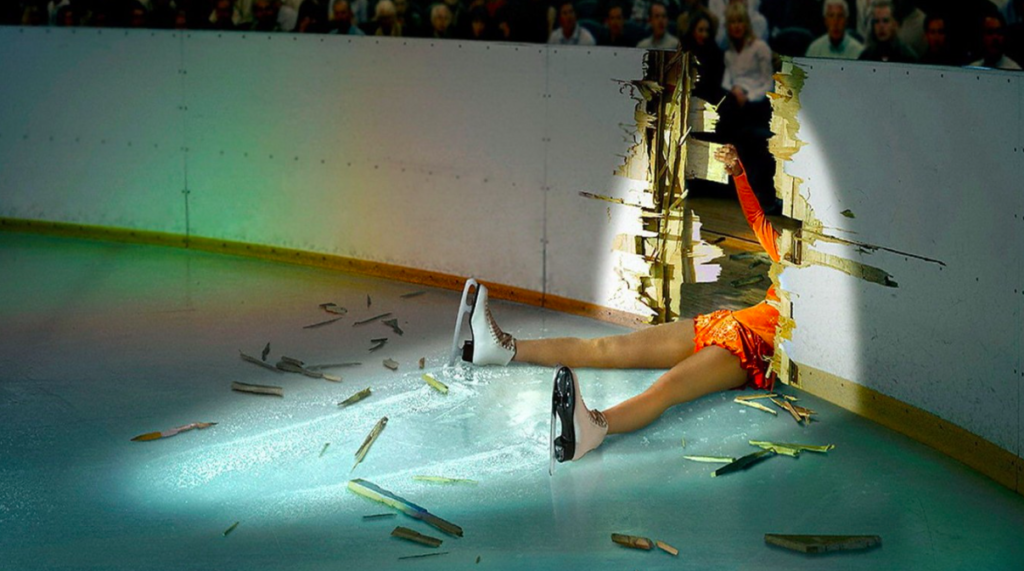 Practical, organised Sara takes evening ice skating lessons to inject some excitement and romance into her otherwise routined life.
But when Sara is allocated a new skating coach – wide-boy rink lothario Rick, 20 years her junior – she must decide if the romance she is searching for really exists on the ice.
Rick is teaching Sara how to master the elusive 3 Turn.  Sara is teaching Rick how to fall.
A short romantic comedy about the human desire for safety and our simultaneous craving for danger.
THE 3 TURN reunites the team behind UNKNOWN NUMBER in a collboration with Barking Duck Productions.
Shooting 2019