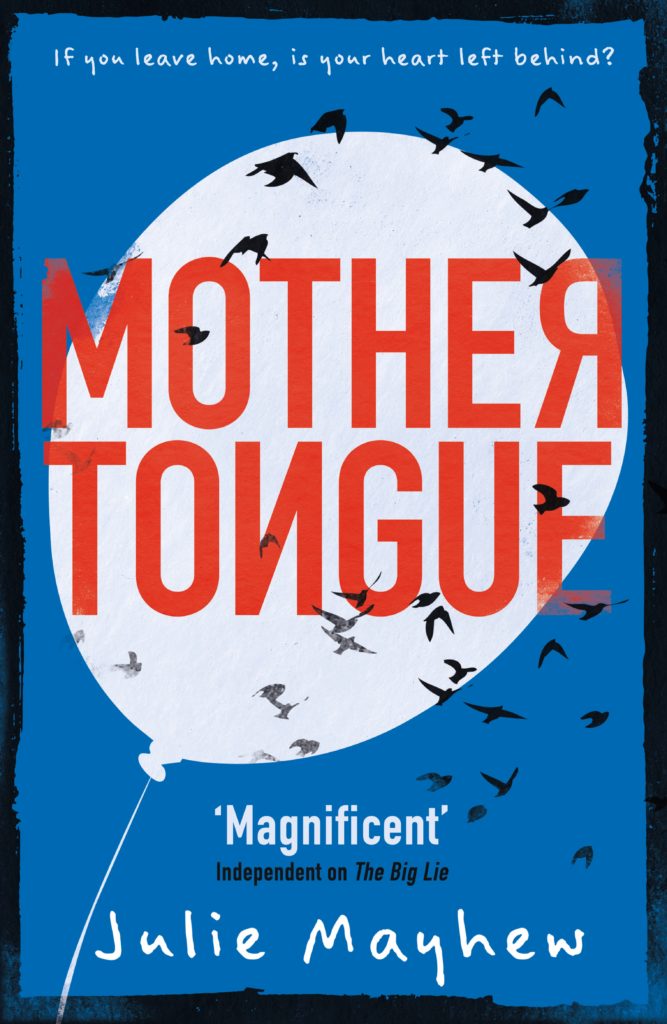 ** Nominated for the 2017 CILIP Carnegie Medal ** 
** Nominated for Ealing Teen Read 2018 **
** Nominated for Hounslow Teen Read 2018 **
"Chekhov for the terror age" ~ ***** five stars ~ The Daily Telegraph
"Filled with references to Russian literature, culture and folklore, Mother Tongue is an evocative and troubling read, with a thought-provoking afterword" ~ Financial Times
"A book that leaves you thinking about it long after you've finished reading it" ~ New Books
"[A] beautifully written coming of age story… …a sensitive exploration of how trauma affects personal development" ~ Inis Reading Guide 2016
"Wonderfully depicted" ~ ***** five stars ~ Book of the Week ~ Reading Zone
Available from Amazon, WHSmith, Waterstones
"I'm going to speak to you in Russian. If I speak in English, I won't know enough words. In the language of home, I know too many…"
When Darya Pavlovna loses her little sister in a terrorist attack she goes on a desperate search for a new life, a new love and a new language in which to describe it all. If only she can get to Moscow, everything will be okay…
Mother Tongue is a powerful, and ultimately uplifting, first person account of a stolen childhood and the place you call 'home'.
Hot Key Books ~ August 2016
The Daily Telegraph, 3 Sept 2016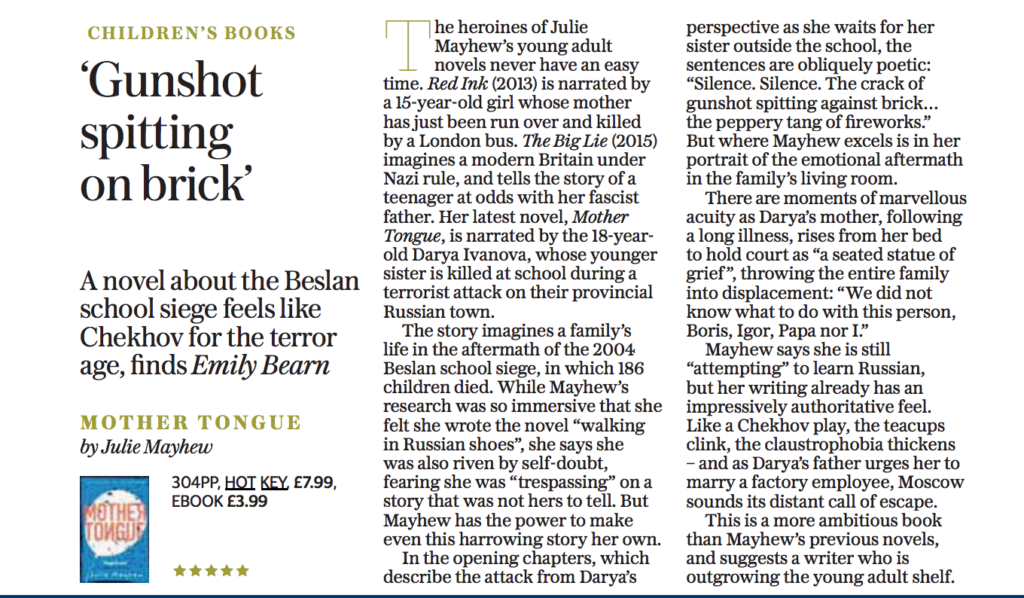 Financial Times, 24 Sept 2016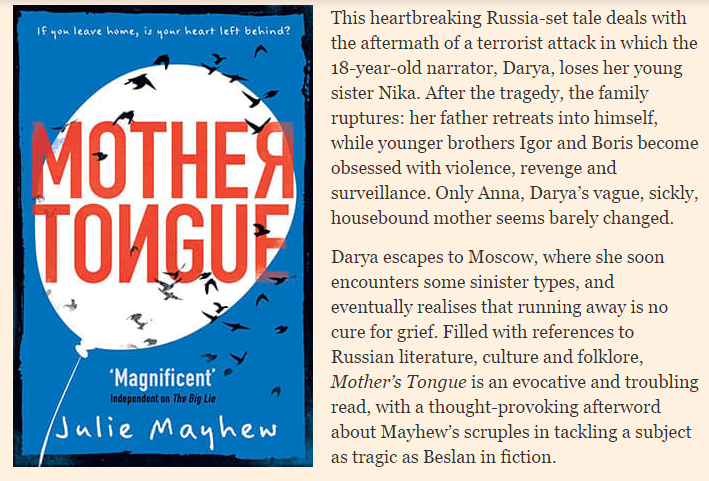 The 'Tales From Russia' launch at Berkhamsted Waterstones that raised £343 for Naked Heart Foundation.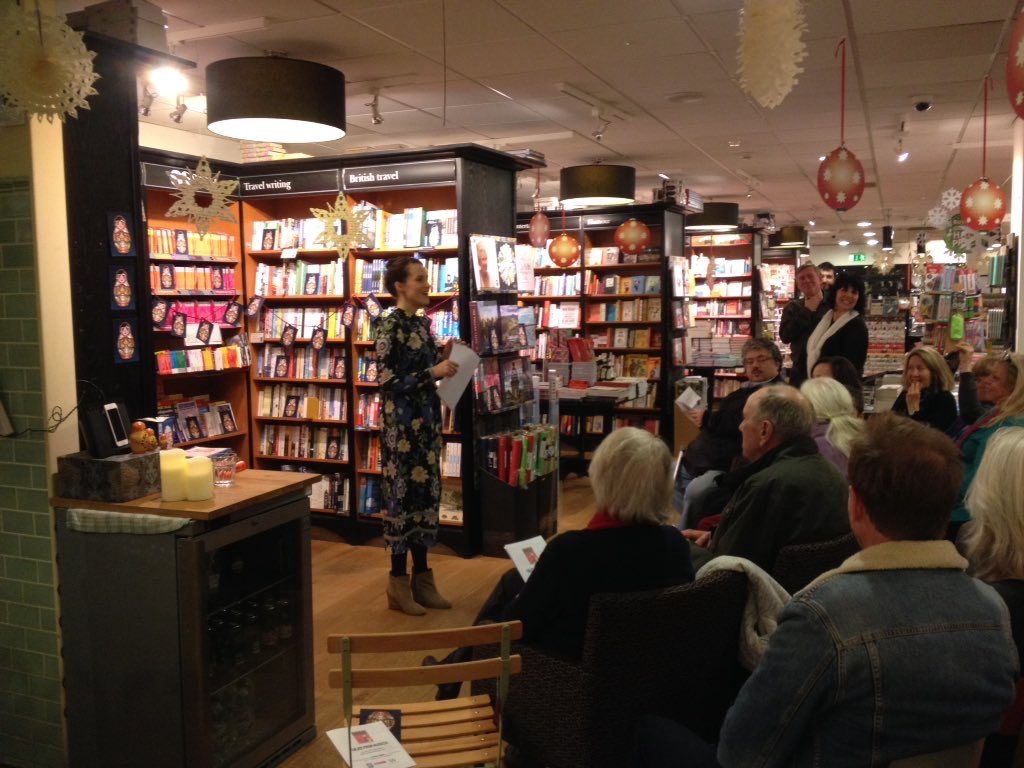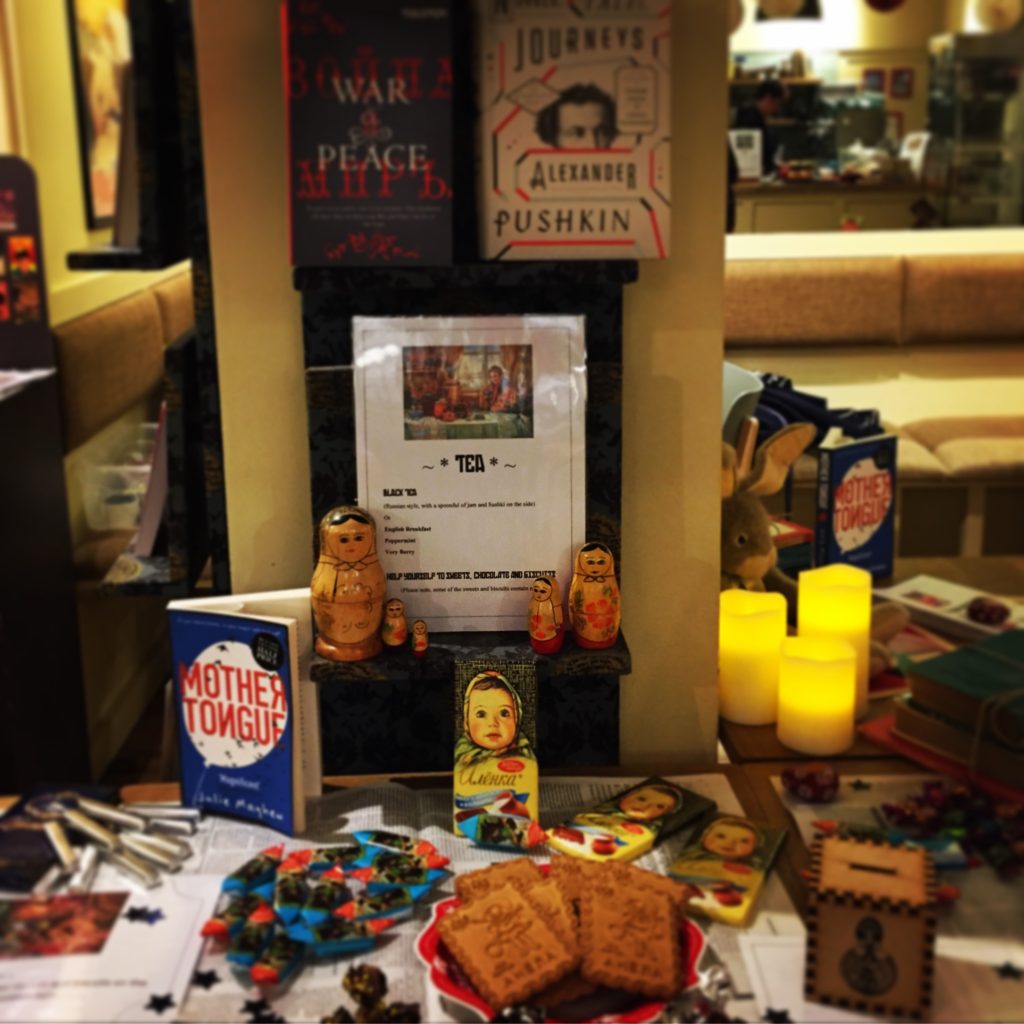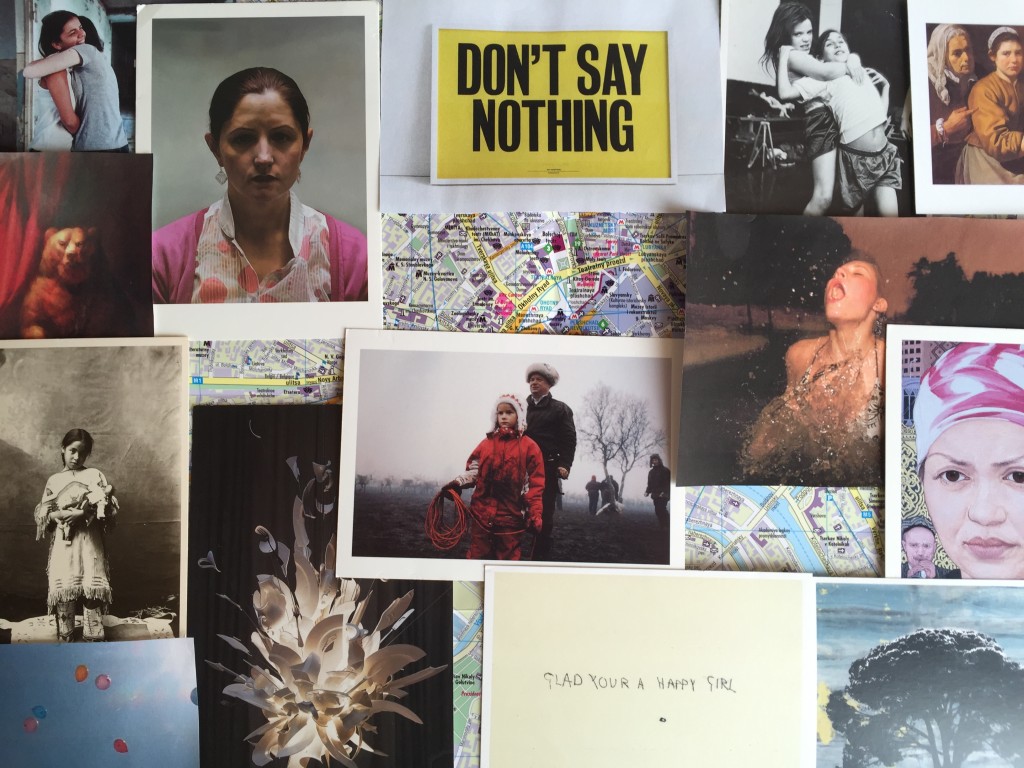 Visual inspiration for the novel…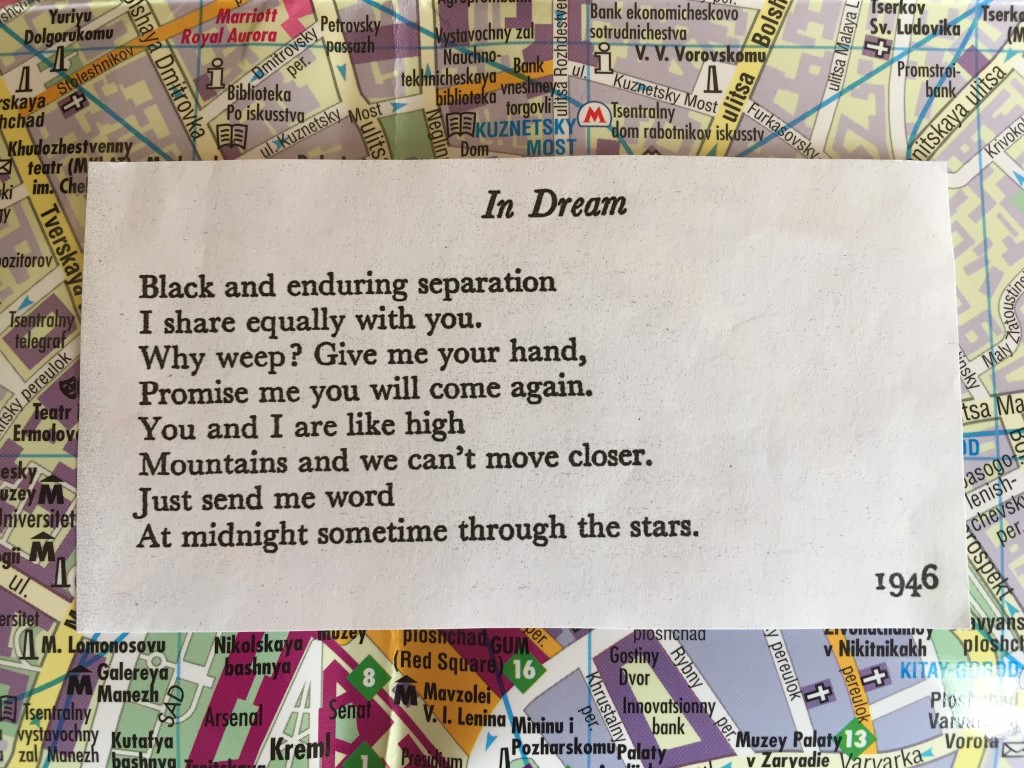 Poem by Anna Akhmatova
Julie was supported by the 2011/12 Arvon/Jerwood Mentoring scheme to write Mother Tongue, mentored by Maria McCann.